Performance at Medford Senior Center—May 19, 2022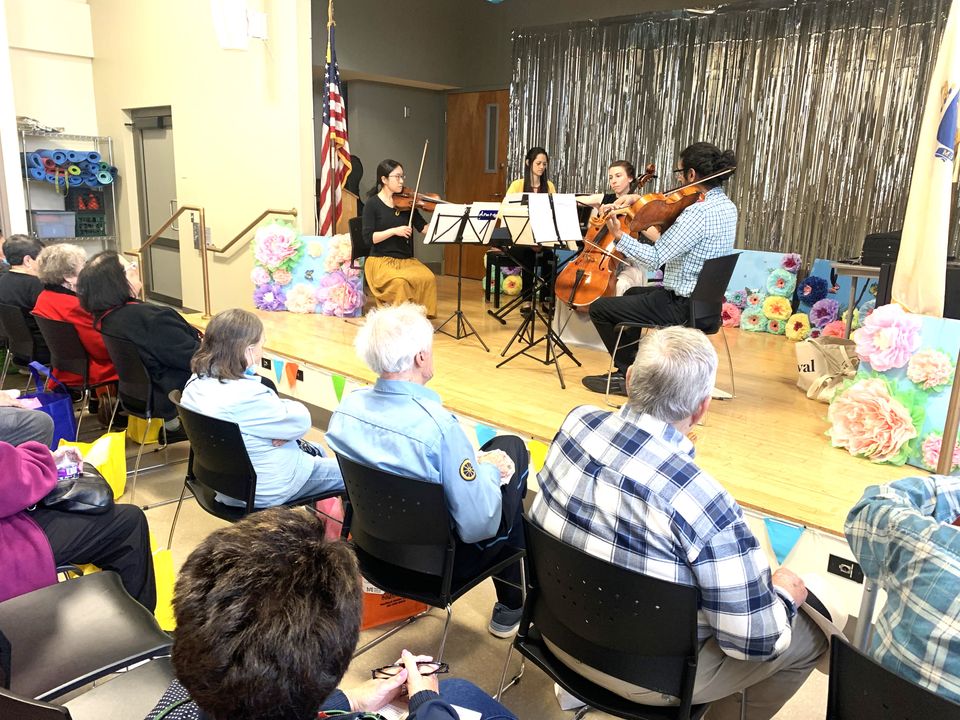 We loved playing at Medford Senior Center's annual Spring Festival last week. This year we were one of the two slots on the program.
We especially loved the audience's encouragement, appreciation—and requests! We'll have to bring some more popular tunes next time.
Thank you!
Thanks to the Medford Senior Center for hosting us, especially Grace Alpert for coordinating with us.
Thanks to the Medford Arts Council for supporting this show.
About the Spring Festival
The Medford Senior Center's Spring Festival brings together vendors who provide resources to seniors in the community. For example, Medford Mayor Breanna Lungo-Koehn came to represent Medford's many community resources and show her support. This event is made possible in part by a grant from the Mass Cultural Council.