Mystery Menu revealed!
We raised almost 300 dollars for First Baptist's concert series. See the prix fixe "menu" our 70 live audience members got to choose from.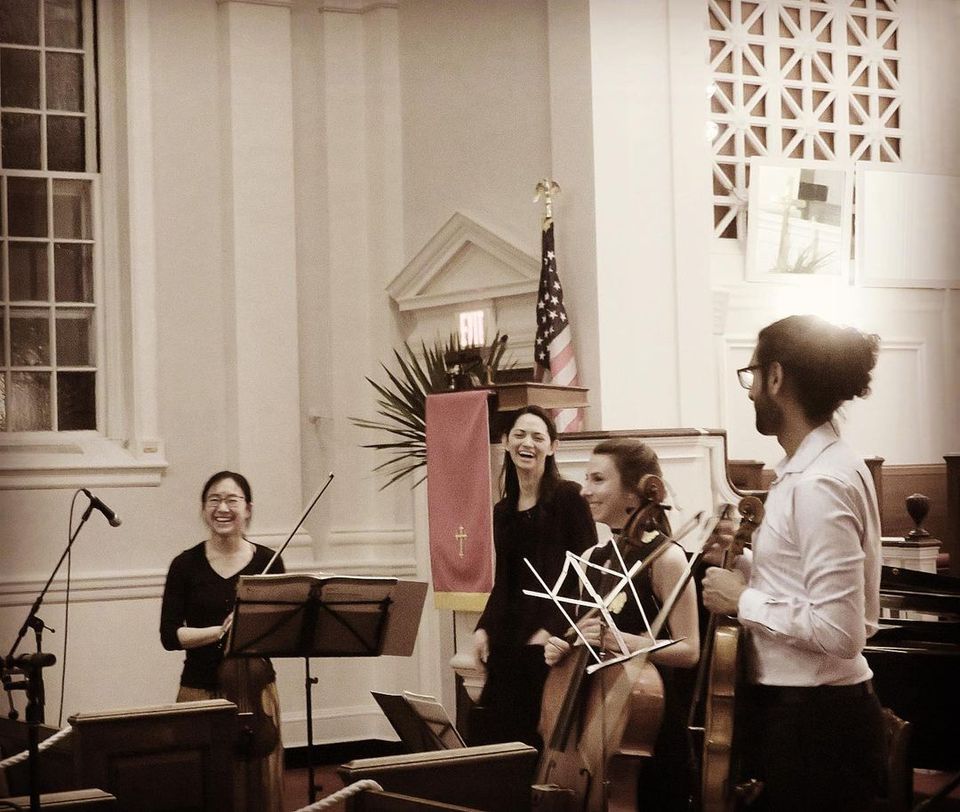 Thank you!
Thank you to all the friends, old and new, who joined us, and to First Baptist (special thanks to Rev. Matt and Steve on A/V). Thanks also to the Medford Arts Council for your support. 🙏
How it went
We enjoyed playing for the ~70 live audience members, plus those of you who watched virtually during and after.
All of the proceeds from the concert went to our host, First Baptist. Due to your generosity at the door, we collectively donated ~300 dollars to First Baptist's concert series—to keep the music going!
Mystery Menu revealed!
Here's the menu every audience member got at the front door.
To see what our audience chose for their prix fixe experience, check out the recording here: https://www.youtube.com/live/esQikujTTdk