Carols Come to You: Dec 2023 signup
If getting outside is hard for you—this winter, we'll bring carols to you. Sign up to express your need and interest.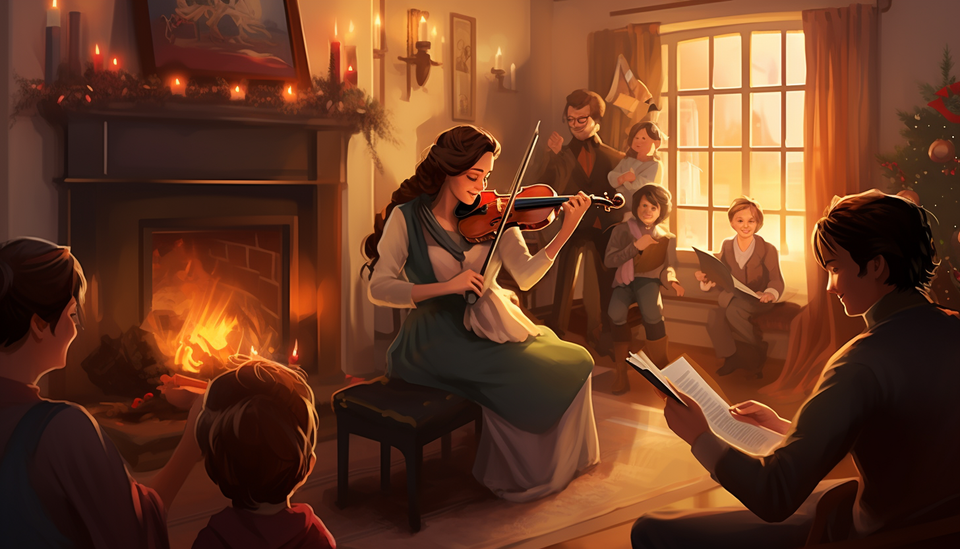 This winter, Fireside Ensemble is bringing 15-minute carols — performed on instruments! — to your residence or organization in the Medford, MA area.
We aim to serve people who cannot easily leave to attend outside concerts.
Sign up
Sign up here to express your need and interest.
Details
Performances will be free of charge (donations welcome).
Preference will be given to larger groups, so you are highly encouraged to coordinate with friends and neighbors. We will do our best to accommodate but cannot guarantee we can reach everyone.
Dates
Caroling dates: Mon-Fri, Dec 18-22, 2023 between 12pm-3pm (contact us if you have a special request)
Signups closed: November 30, 2023, latest
Questions? Contact jess@FiresideEnsemble.org