Casual Music Sunday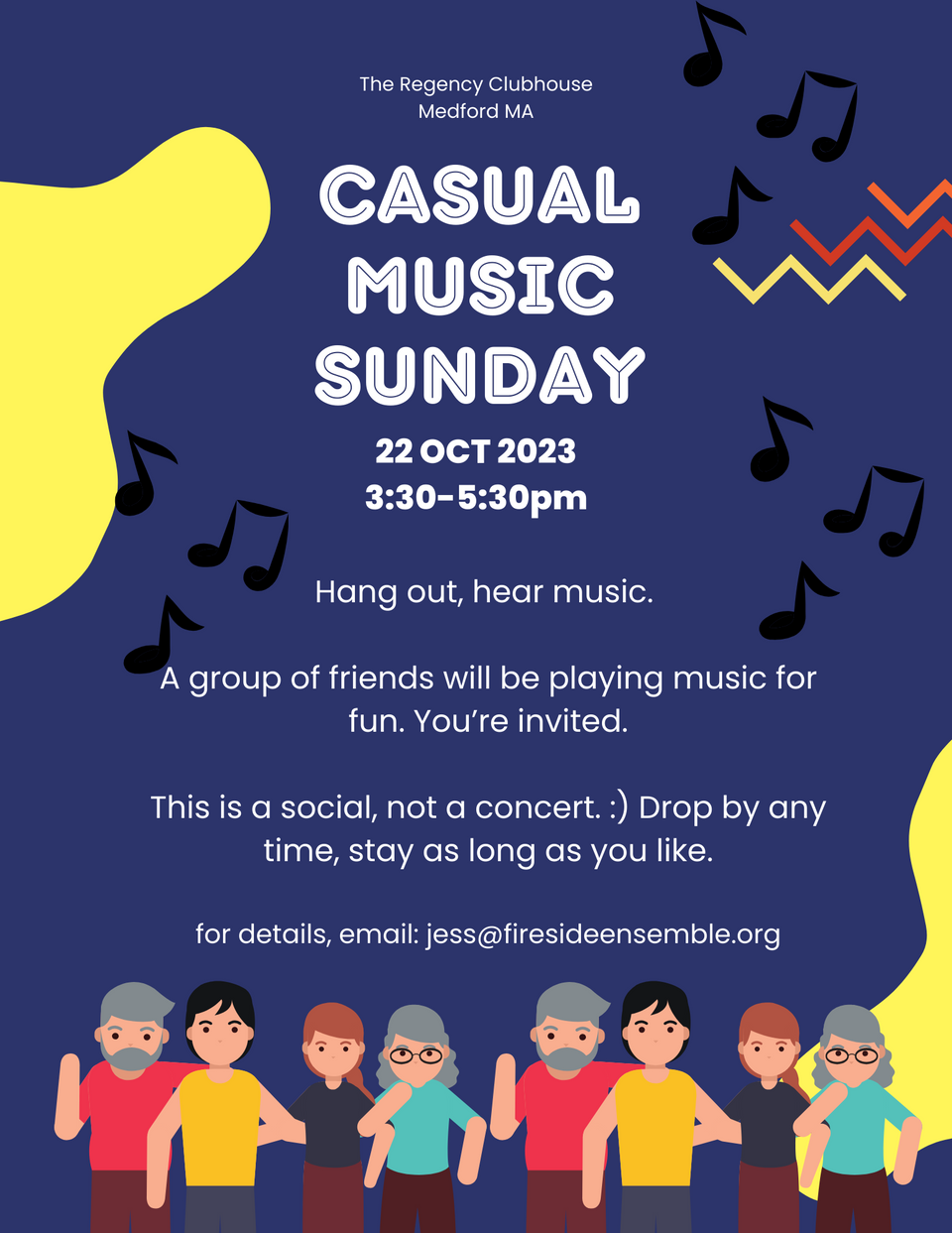 This Sunday, Oct 22, we'll be hosting a Casual Music Sunday at The Regency in Medford, and opening it up to anyone who'd like to drop by!
--
Hang out, hear music.
A group of friends will be playing music for fun. You're invited.
This is a social, not a concert. :) Drop by any time, stay as long as you like.
for details, email: jess@firesideensemble.org