Fall social & concert @ The Regency—Oct 30, 2022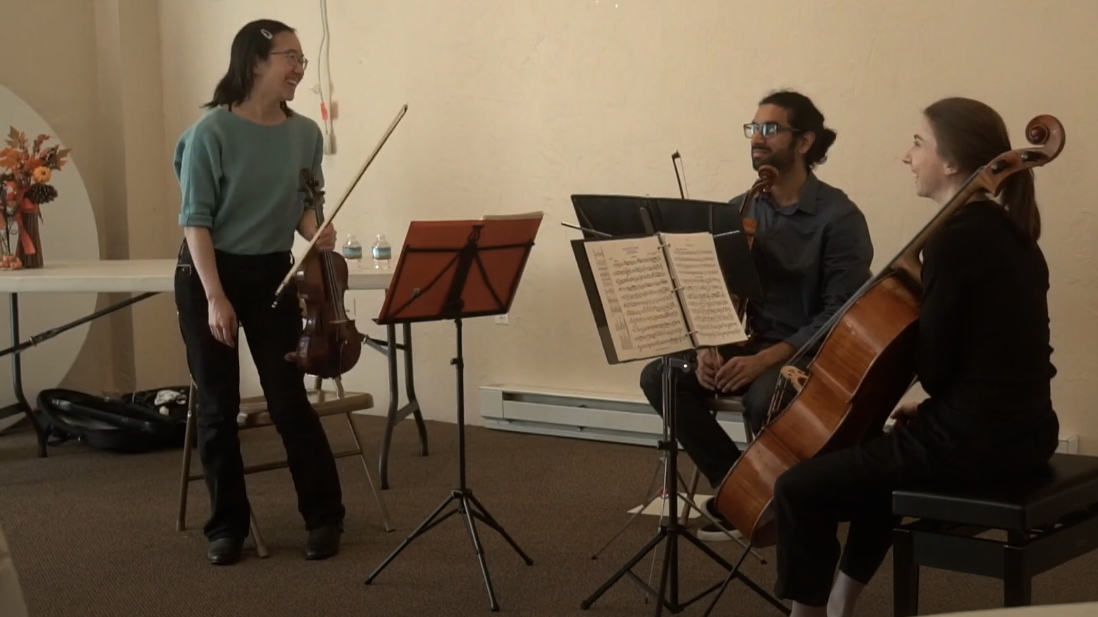 This was one of the first building-wide social events The Regency held post-pandemic. We had a lot of fun and loved the community spirit. There was apple cider, desserts, and of course, music!
In the first half of the concert, we performed string trios by Beethoven and Dohnanyi—a lesser-known, eminently listenable composer.
In the second half, Jess and her neighbor Nancy performed tunes from Phantom of the Opera, Pocahontas, and Cats. Nancy, a retired music teacher, introduced each song to us with an engaging story infused with her personal connection to it.