Community holiday social @ The Regency—Dec 11, 2022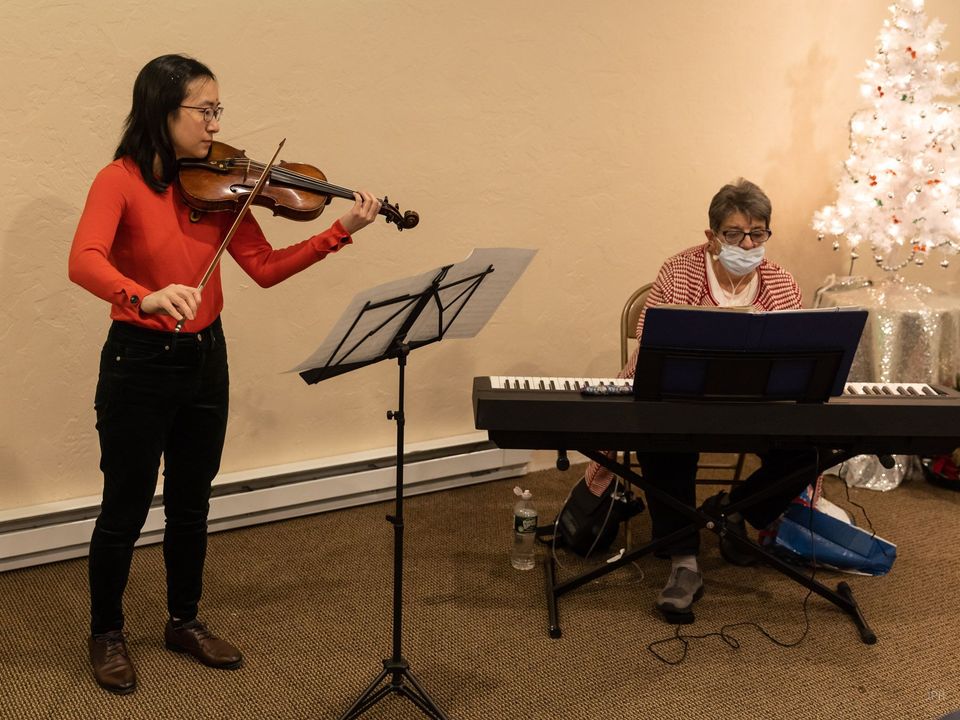 Jess helped organize the music for a holiday social at The Regency in Medford. At this social, community members contributed their presence, appetizers—and their voices!
We had a few opening acts: a Christmas fable told by a community member, a few songs sung by community members, and a violin/piano rendition of O Holy Night.
The rest of the music was a group sing-a-long of holiday favorites. We projected the lyrics onto the wall, and also printed them out on paper so that everyone could participate.